The internet is like the door into Narnia; I open it and it's so much bigger on the inside than it is on the outside – it's the whole world transmogrified, everything in the universe turned inside out so I can know it. The contents of not only every encyclopedia, every elephant, every handbag, every lichen but also of every fantasy, every shameful story, every photo of every beloved three-legged cat, every secret.
My mind can explore anything it wants to, and every new thing beckons down a magical path towards another new thing, and another. Fantastical images, projects and ideas flood my mind and overwhelm me, sometimes!  There's just so much out there in my travels that I know I'll forget it if I don't write it down somewhere, so I've recorded it here.
I've made myself another node in the network, another point of connection, another of the billions of conciousnesses that draw the disparate threads of the web together.
Technart is an amazing sounding conference on art and technology.  Item one on my list is to investigate their programme.
Beneath the Surface – a beautiful exhibition to explore.
I love this quote from the exhibition catalogue: "Questions of surface and depth are a central concern for contemporary-art printmakers; a tension exists between the flat spaces and uniformity of the digital print and the perceived enriched surface qualities of traditional printmaking methods. As Ruth Pelzer-Montada argues,this is essentially the dichotomy of contemporary art that Terry Smith draws out—that of 'viscerality' and its emphasis on materiality on the one hand, and of 'enervation' and its mechanical or screen-like surface, on the other.
In many instances, this duality of surface can equate to the differences between traditional and contemporary modes of production. For purists, digitally produced printed images lack the unique surface quality that are common to traditional printing modes, such as intaglio, etching and lithography. Even screen-printing, once derided for its commercial flatness, is seen to have a more substantial materiality than the digital surface.
In many ways, this discourse of surface and how it relates to the old and the new is superficial for it suggests that surface is only appearance. Yet, if one looks beneath the surface of printmaking as merely elided to its materiality and visual effect, what murky secrets might arise from the subterraneous complexity of the contemporary
art print? The artists presented in Beneath the Surface engage with printmaking as an expanded field of practice, including sculpture, assemblage, installation, and the digital. Although their conceptual concerns and printing techniques use vastly different approaches, through their work, it is not only possible to consider discourses of materiality but also to reflect on more abstract concepts of depth—where the print's surface is a
I went to FAB LAB 8 in Wellington, 2012 – it was one of the most inspiring things I did that year, and I took many. many pages of notes that I often look back on.  I just came across videos of the FAB LAB 9 talks in Japan. It's so great that they put this stuff online!  "The science of Origami"  is just one of the talks I loved.
I also came across The Creators Project recently. The site showcases art/technology projects and introduces artists whose works are inspired and enabled by new technologies.
I really loved FIELD:     FIELD Forays Scan IIV  Somasexual
"The Field team; aka Marcus Wendt and Vera-Maria Glahn, decided to link up with limited edition digital art provider Sedition for Forays– a series of 8 digital artworks that represent "landscapes, architecture, and objects of the future as seen by the artist." Meant to predict how subsequent generations will view technology and the environment, Forays is split into two parts: one series static, the other a grouping of short films that were also part of a larger project exhibited at the Parsons Gallery Paris in 2013."    (Quoted from Afternoon Animation: Wander Through The Landscapes Of The Future by The Creators Project Team — Feb 3 2014
The Creators Project had another great article on Making IT wearable!
Creativeapplications.net is a magical new discovery too.  I liked what the site was currently advertising: – Alpha-ville EXCHANGE – a new series of events designed to give the London art, tech and creative communities the opportunity to connect, exchange ideas, get inspired and discover new talent.
Here's Creative Application's "Best and most Memorable projects of 2013", including Nervous System's Kinematics app and "Silk Pavillion – CNC Deposited Silk & Silkworm Construction at the MIT Media Lab"
DEV Art: art made with code – yet another great site.  I LOVED this one:
https://devart.withgoogle.com/#/catalogued/5643137129119744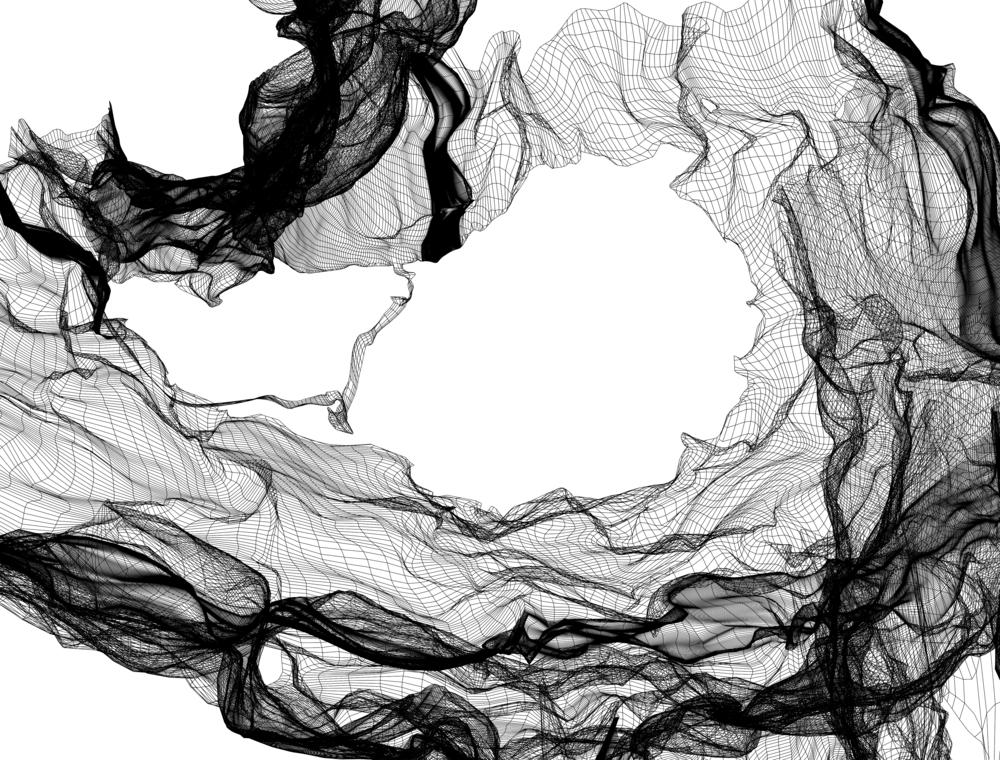 This piece (above) is by FIELD
And this project from the DEV art site by Karsten Schmidt has a great detailed explanation of how he made V & A Ornamental  – inspiration for me on my Processing project I'm currently procrastinating on!
I want to find out more about the Intercreate Research Centre – byline "Art, Science, Technology and Cultural Bridging", apparently based in New Zealand!! Exciting!  . I read about a neat project they have, making hashtags from Tukutuku (traditional Maori woven panels).  They're holding a conference in 2015!